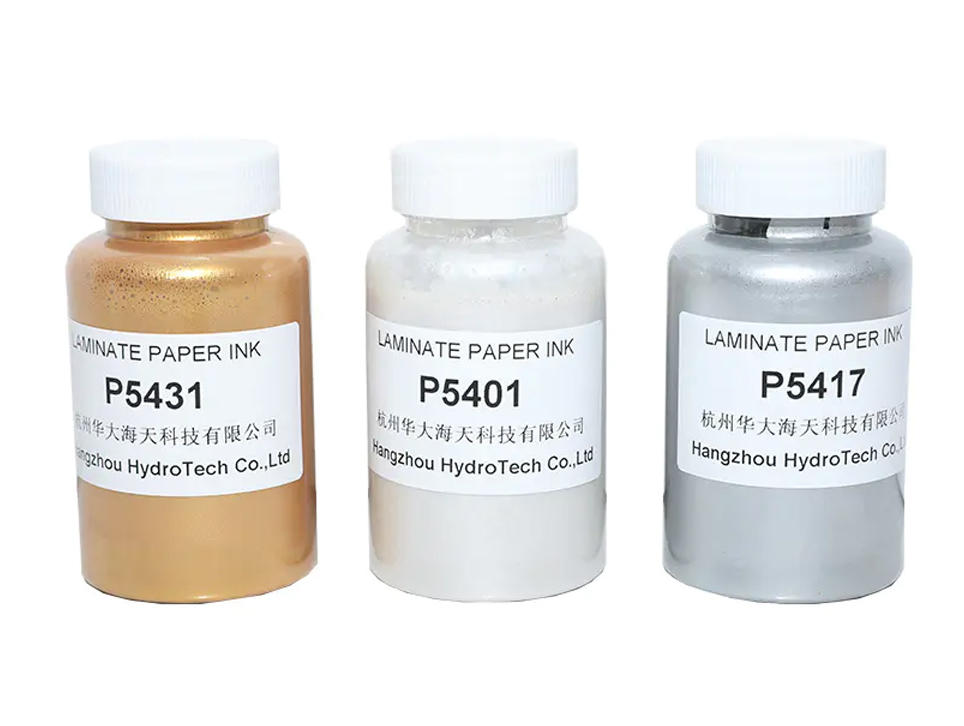 Ink is water based printing ink, also known as water-based ink. The fundamental difference between typical ink and traditional solvent-based ink is to use of water (or water and very little co-solvent-alcohol) to replace the organic solvent in solvent-based ink to configure water-based binders, which are combined with colorants ( Pigments or dyes) printing inks made by compounding specific additives.
At present, the industrialized products of ink are mainly acrylic ink and polyurethane ink. Like the composition of general printing inks, water based printing inks are usually composed of colorants, binders, auxiliary agents, and other components. The colorant is the coloring substance of water based printing ink, which gives the ink a specific color. (In flexo printing, to make the imprints colorful, the colorants generally use pigments with good chemical stability and high coloring power)
Advantages of water based printing ink
1. Environmental protection
During the printing process, the water based printing ink only emits water vapor and does not emit any volatile organic compounds. The printing site and surrounding environment are not polluted by toxic and harmful organic solvents, and the environmental protection performance is superior.
2. Healthy
The oil-based inks we know contain a large number of organic solvents. These organic solvents are potentially harmful during production, and the use of water based printing ink can reduce the residual poison on the surface of printed matter and ensure safety. It is precisely because it does not contain organic The solvent greatly reduces the toxic substances remaining on the surface of the printed matter, making it easier to meet product hygiene and safety requirements.
3. Security
The warehouses and production workshops storing ink and ink will not cause accidents such as combustion and explosion due to the existence of flammable and explosive organic solvents, and safe production is strongly guaranteed.
4. Reduce resource consumption and reduce environmental protection costs
Due to the inherent characteristics of water based printing ink - higher content of isomorphs, it can be deposited on thinner ink film. Therefore, compared to solvent-based inks, it requires less coating. After testing, compared with solvent-based inks, the amount of coating is reduced by about 10%. In addition, since the printing plate needs to be cleaned frequently during printing, a large amount of organic solvent cleaning solution is required for printing with solvent-based ink, while for printing with water based printing ink, the cleaning medium is mainly water. From the perspective of resource consumption, water based printing ink is more economical and environmentally friendly.
The water-based ink for decorative paper produced by Hangzhou Hydrotech Co., Ltd. adopts self-developed binding material resin and high-performance domestic organic pigments, dispersants, organic pigments, and nano-fillers are organically combined and assembled layer by layer to effectively improve the stability of organic pigments. and dispersion properties.