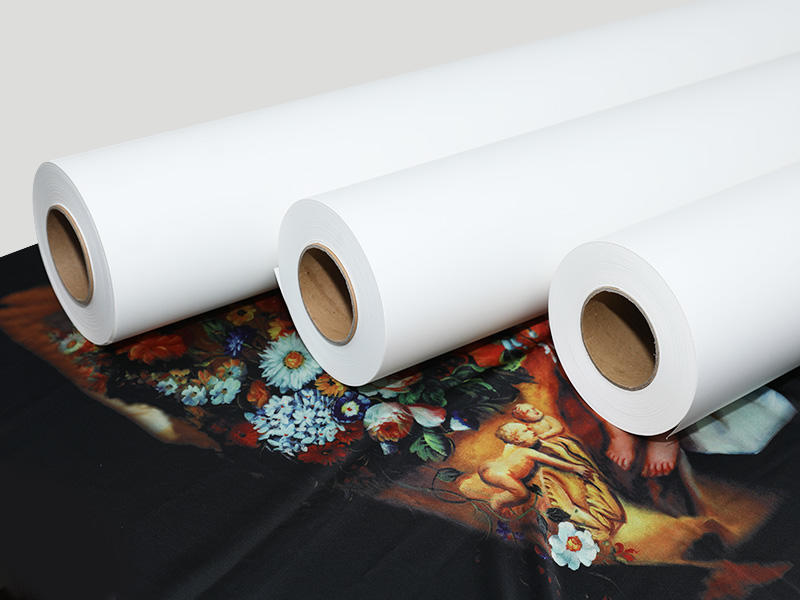 1. The temperature and humidity of the environment are very important
The ambient humidity in the printing room is best controlled at 45-70% RH. If the air is too dry, the transfer paper will be easily warped. At this time, when the heat transfer paper with a large amount of ink is stretched and absorbed, it may cause friction of the nozzle. Failure; such as excessive humidity in the air, the drying speed will decrease and the two sides of the transfer paper will be unevenly stretched. Then enable the air conditioner in the inkjet printing room. If there is no air conditioner to maintain the balance of temperature and humidity, remove the plastic bag of the transfer paper 1-2 days before printing to allow the transfer paper to balance the moisture in the paper.
2. Wrinkles when the paper becomes soft when printing
When the transfer paper absorbs too much moisture in the air, the paper will become very soft, and it is easy to make the transfer paper wrinkle when it passes through the pickup roller. The best remedy is to remove some pickup paper at intervals. The small spring of the wheel reduces the pressing force so that the printer can feed the paper flat.
3. Distinguish the front and back of the transfer paper
When printing, look at the printing surface of the paper. If you are not sure of the printing surface, you can use your fingers to dab some water on both sides of the transfer paper. It is the printing surface that feels smooth and heavier. When placing the transfer paper on the printer, be sure to wear fine cloth gloves to avoid dirty fingerprints on the sublimation heat transfer paper.