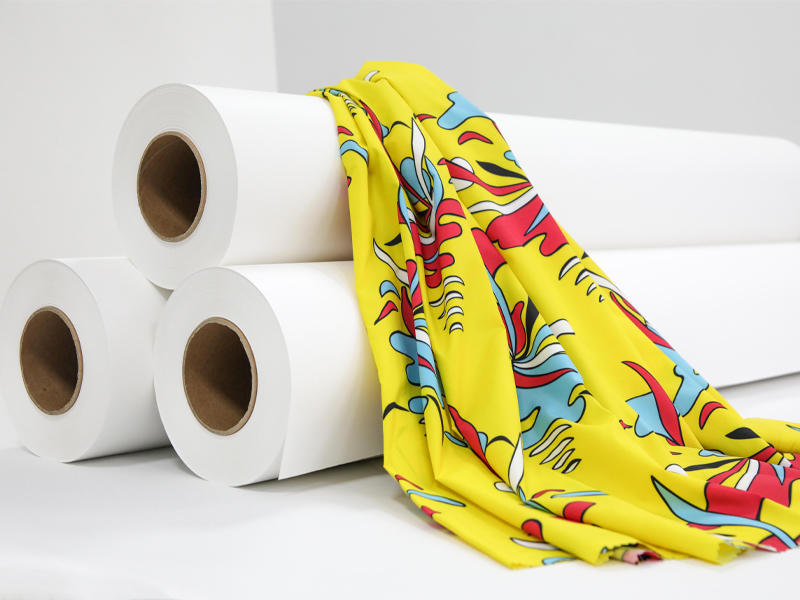 Sublimation transfer paper is a specialized type of paper used in the process of sublimation printing. Sublimation printing involves transferring dye onto various materials such as fabrics, ceramics, metals, and plastics, creating vibrant and long-lasting prints. Here are some benefits of using sublimation transfer paper:
Vibrant and High-Quality Prints: Sublimation transfer paper enables the production of vibrant, high-resolution prints with rich colors and intricate details. The dye sublimation process allows the ink to permeate the fibers of the material, resulting in prints that are sharp, vivid, and durable.
Excellent Color Reproduction: Sublimation transfer paper facilitates accurate color reproduction. It captures and transfers a wide gamut of colors, allowing for precise reproduction of shades, gradients, and fine color details. This makes it ideal for applications that require accurate color representation, such as photography, graphic design, and branding.
Long-Lasting Durability: Sublimation prints created with sublimation transfer paper exhibit exceptional durability. The dye penetrates the material's fibers, resulting in prints that are resistant to fading, cracking, and peeling. They can withstand repeated washings, extended outdoor exposure, and general wear and tear, maintaining their original quality for a long time.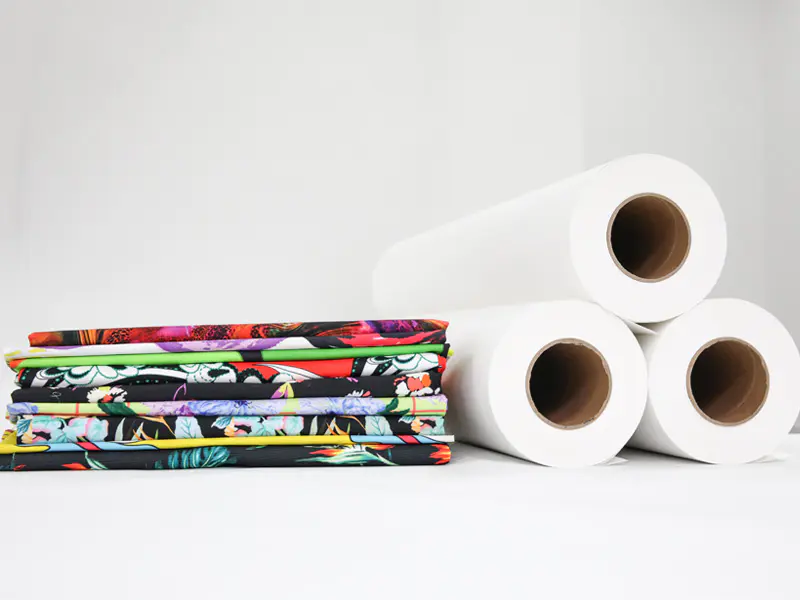 Versatility and Compatibility: Sublimation transfer paper can be used on a wide range of materials, including polyester fabrics, synthetic blends, ceramics, metals, and certain plastics. This versatility allows for the creation of customized products such as apparel, home decor items, promotional items, personalized gifts, and more.
Ease of Use: Sublimation transfer paper is designed for ease of use in sublimation printing systems. It typically features a coating that holds the sublimation ink, preventing it from spreading or bleeding during the transfer process. The paper is also engineered to release the ink evenly and quickly when exposed to heat, ensuring efficient and consistent results.
Cost-Effective: Sublimation transfer paper offers cost advantages compared to other printing methods for certain applications. It eliminates the need for intermediate steps such as screen preparation or color separation, reducing labor and setup costs. Additionally, sublimation printing allows for on-demand production, eliminating excess inventory and minimizing waste.
Customization and Personalization: Sublimation transfer paper enables customization and personalization on a wide scale. It allows for the printing of unique designs, photographs, logos, and personalized messages, making it popular in the production of custom apparel, promotional items, and personalized gifts.
It's worth noting that sublimation transfer paper is specifically designed for sublimation printing and may not work effectively with other printing technologies. Additionally, it requires specialized sublimation inks and heat transfer equipment to achieve the desired results.