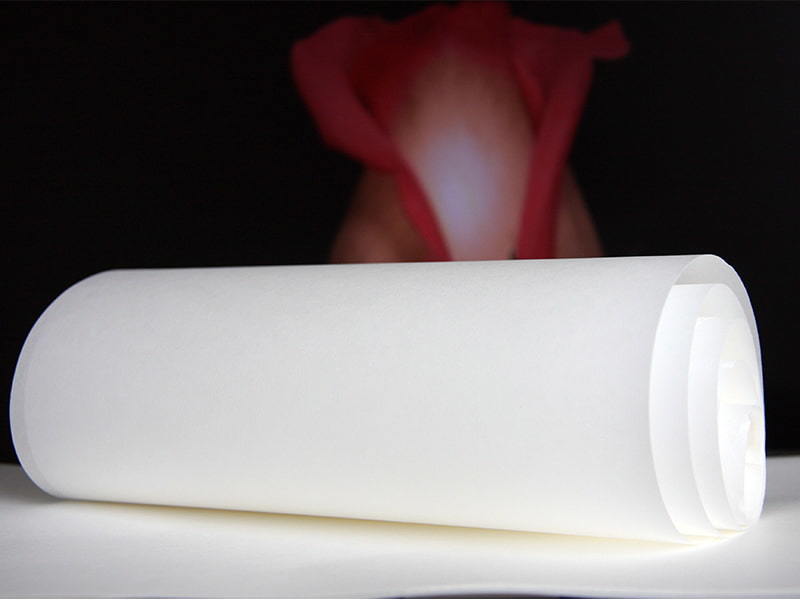 Using sublimation transfer paper effectively requires attention to detail and careful execution. Here are some tips to help you achieve the best results:
Choose the Right Paper: Select high-quality sublimation transfer paper that is specifically designed for your printing equipment and the intended application. Different papers may have variations in thickness, coating, and drying time, so it's important to use the appropriate one for your needs.
Prepare the Artwork: Ensure that your artwork or design is high-resolution and properly formatted. Use design software capable of handling the color profiles required for sublimation printing. Adjust colors, contrast, and saturation as needed to achieve the desired outcome.
Test Printing: Before printing on the final product, perform test prints on plain paper or scrap fabric to evaluate the colors, sharpness, and overall quality. This step allows you to make adjustments and avoid potential issues on the actual transfer paper.
Clean and Prepress the Substrate: Make sure the substrate, such as a garment or hard surface, is clean and free from any dirt, oils, or contaminants that could affect the transfer. Prepress the substrate briefly to remove any moisture or wrinkles, ensuring a smooth surface for the transfer.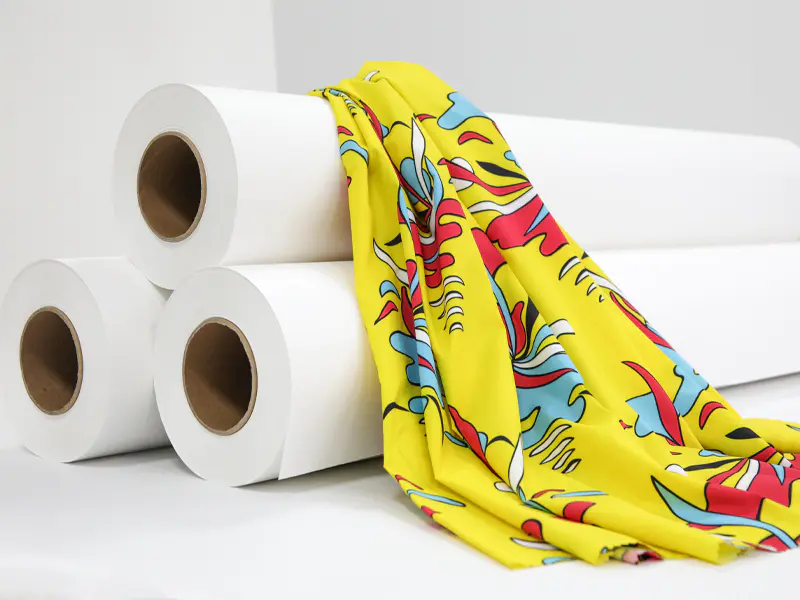 Secure the Transfer Paper: Use heat-resistant tape or adhesive spray to secure the sublimation transfer paper to the substrate, preventing movement or shifting during the heat transfer process. This helps maintain accuracy and prevents ghosting or blurring of the image.
Apply the Correct Temperature and Pressure: Follow the manufacturer's instructions for the optimal temperature and pressure settings for your specific sublimation transfer paper. Using a heat press or appropriate heat source, apply consistent pressure and heat to ensure complete ink transfer and vivid colors.
Timing and Peeling: Pay attention to the recommended dwell time (the duration the heat is applied) for the transfer paper. After the allotted time, carefully peel off the paper while it is still warm, using a smooth and even motion. Avoid excessive force that could damage the transfer or the substrate.
Post-Processing: Allow the substrate to cool completely after the transfer. Some sublimation inks require additional steps like heat pressing again from the reverse side or washing the garment to improve durability and colorfastness. Follow the ink and paper manufacturer's guidelines for any post-processing requirements.
Storage and Handling: Store unused sublimation transfer paper in a cool, dry place, away from direct sunlight and moisture. Handle the paper with clean, dry hands to avoid any oils or contaminants from transferring onto the paper surface, which could impact print quality.
Remember, practice and experimentation are key to mastering the sublimation transfer process. Keep track of your settings, document any adjustments made, and learn from each printing experience to refine your technique and achieve the best possible results.