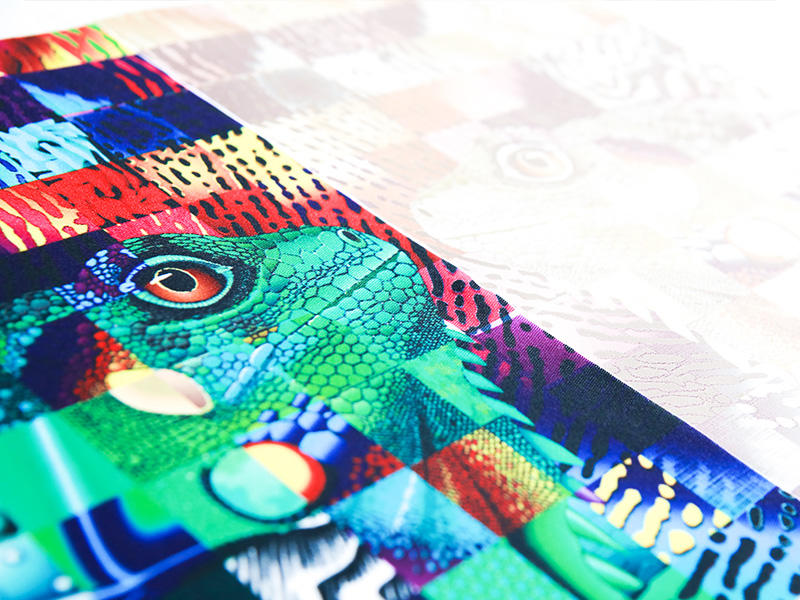 In our daily life and work, we can see advertising sticky notes, stickers, and computer lettering transfer films, all of which use lettering film and heat transfer paper. For the pattern engraved on the computer lettering paper, the transparent paper of the transfer paper should be used for better pasting. Because the transfer paper is very sticky, stick a little dust when using the transfer paper to reduce the viscosity of the transfer paper. Then the sticky sublimation paper is transferred to the desired location. What are the steps for a sticky sublimation paper?
1. Before transfer, test the sample, test the transfer fastness with tape, and then carry out the water washing test. According to customer requirements, the washing test standard is not less than 3 times, and there should be no shedding or warping after washing.   
2. Check the transfer sample shape, size, curing, adhesion, tension, etc. in advance.
3. When using special equipment for thermal transfer, the equipment must be checked to determine the temperature, time, and pressure of the workbench.
4. The transfer table is clean and free of obstacles. The surface of the insulation paper used is clean and free of burrs.
5. The color of the transferred pieces meets the order requirements, the position is accurate, and there is no shedding, deformation, warpage, cracking, or other phenomena.
6. Conveying normal temperature control range Fabric temperature (℃) time (s) pressure (MPA)
7. According to the requirements of the order, the samples that need heat transfer should be checked and confirmed in advance. The surface of the transfer film is not clean, the color is not clear, and ghosting, defects, deformation, etc.
8. Pay attention to the following test requirements : Use tape to test the fastness of transfer printing. In addition, you need to test the fastness of transfer printing with tape after washing, and then observe whether the appearance is peeled off by rubbing, rubbing, and scraping. Change, and finally, do a tensile test to check whether the pattern has cracks, breaks, and no springback.