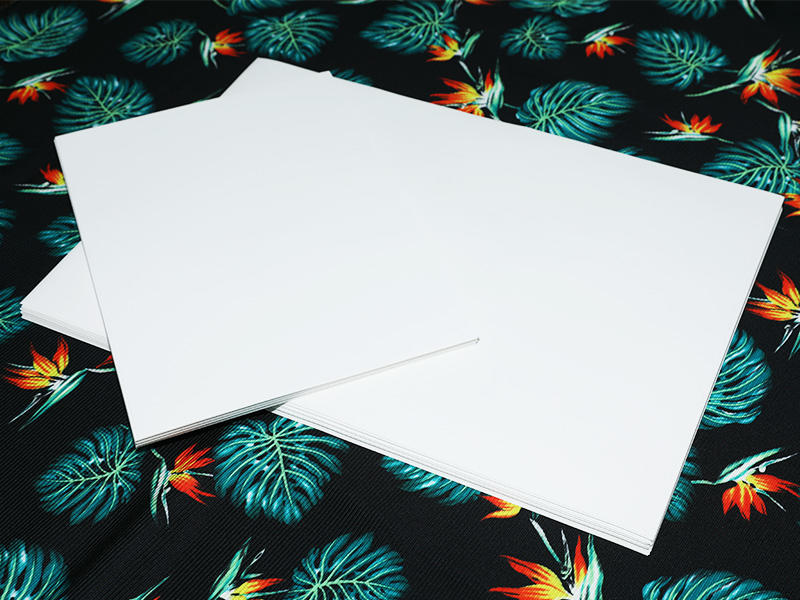 With sublimation heat transfer paper, you can print almost anything on t-shirts, mugs, coasters, and a variety of other substrates. The method is also simple; as all, you have to do is scan any image or graphic you want and print it on the surface with a heat press.
Even photos can be transformed into art and printed without any compromise in image quality.
However, if you are new to dye-sublimation printing, you can make some serious mistakes when printing. The last thing you want to do is ruin an entire batch of t-shirts and make a rookie mistake. Here are some common mistakes people make when digitally printing pictures:
Using the wrong side of the paper
This is a common mistake. Many people find it difficult to know which is the correct side of the paper.
The yellowish part of the paper is on the right side of the print, so make sure you know which one is when you put the paper in the printer. If you use the wrong side of the paper, the print will fade and you won't be able to print anything on it.
print on crumpled t-shirt
To achieve the desired results, a smooth surface is very important. If you notice wrinkles on the t-shirt you are printing on, iron it out.
Not applying proper heat
Heating at the proper level is important to print the correct image. It's not a bad idea to apply maximum heat from a heat press unless you're using fabrics that burn easily.
Make sure to provide the correct heat and pressure to the sublimation heat transfer paper and the time it takes to fully print the image on the t-shirt.
Not giving the print enough time to set up
When the ink is applied to the fabric, it takes about 24 hours to fully set on the fabric. Make sure not to fold or wash the t-shirt until the print is fully secured. If you do, printing may be disturbed in some way.
Although sublimation is strong and not easily destroyed, be careful.