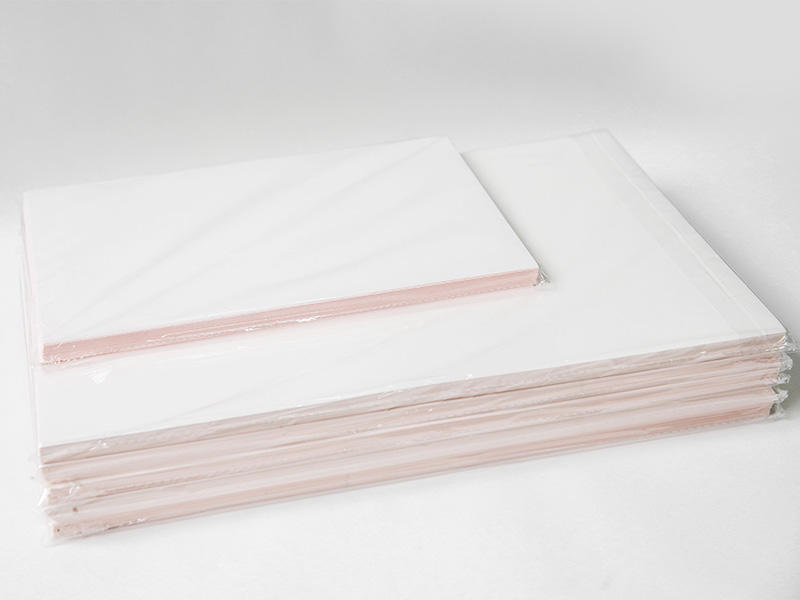 A3 sublimation paper is to print various patterns on a special kind of paper with special thermal transfer ink and then transfer the patterns to products through temperature and pressure. This kind of special paper in the thermal transfer process is called heat transfer paper.
A3 sublimation paper Its advantages can be divided into the following points:
1. 100% sustainable wood pulp, 100% renewable
2. Hybrid double coating structure, supporting saturation printing with 400% ink volume, no film crack, no back penetration, good paper smoothness, high printing accuracy, distinct layers, and wide color gamut.
3. Ink with different surface tension has good compatibility and tolerance and supports the industrial unattended operation.
4, high ink absorption capacity, fast drying, reduced passive drying, effectively improved production efficiency, no re-pollution caused by paper movement, and reduced rejection rate.
5. High ink utilization efficiency and transfer rate.
How to use A3 sublimation paper:
1. sublimation method
This is the most commonly used method. Based on the sublimation characteristics of disperse dyes, disperse dyes with a molecular weight of 250~400 and particle size of 0.2~2 microns, water-soluble carrier (such as sodium alginate) or alcohol-soluble carrier (such as ethyl cellulose) and oil-soluble resin are used to make ink, which is treated on a transfer printing machine at 200 ~ 230℃ for 20~30 seconds to transfer the disperse dyes to synthetic fibers such as polyester and fix them.
2. Swimming method
Dyes in the transfer paper ink layer are selected according to the properties of fibers. Firstly, the fabric is filled with a mixture of fixing aid and paste, then the dye is transferred from transfer printing paper to the fabric, and the color is fixed by hot-pressing migration in a wet state, and finally, the wet treatment is carried out by steaming and washing. During dye transfer, there is great pressure between the fabric and the transfer paper.
3. Melting method
Transfer paper's ink layer is based on dyes and waxes. By melting and pressing, the ink layer is embedded in the fabric, so that part of the ink is transferred to the fiber, and then the corresponding post-treatment is carried out according to the properties of the dye. When the melting method is used, a large pressure is needed, and the dye transfer rate increases with the increase of pressure.
4. Ink layer peeling method
By using the ink which can produce strong adhesion to the fiber after being heated, the whole ink layer can be transferred from transfer paper to the fabric under small pressure, and then the corresponding fixing treatment can be carried out according to the properties of the dye.