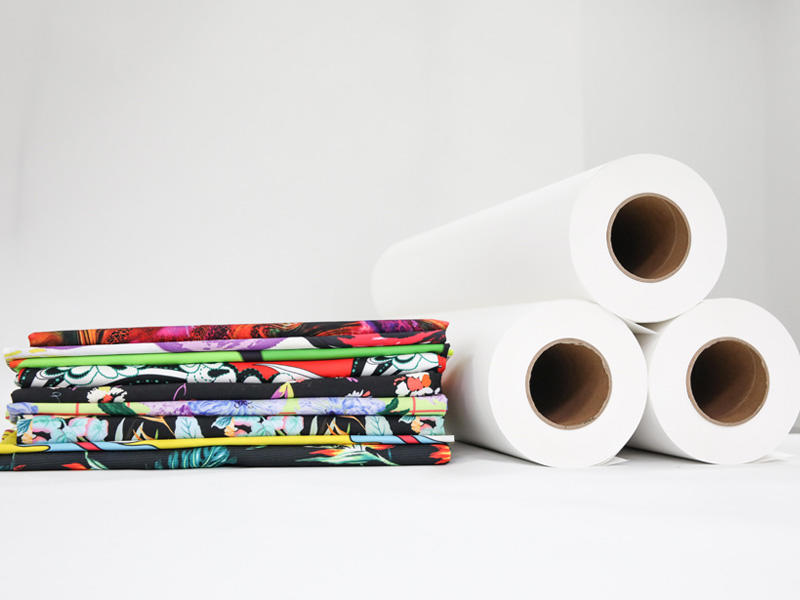 Sublimation printing continues to create new and exciting opportunities for textile producers. As the industry continues to evolve, cutting-edge printing technologies keep pace with ever-evolving printing requirements.
More industrial and high-speed printer requirements
The market demand for high-tech printers has been increasing. Over the past five years, in response to growing demand, digital printer manufacturers have begun producing high-speed, more industrialized, high-volume systems. More compact designs, better printheads, and other printer components are being produced. Newer printheads in particular offer faster print speeds and automatic circulation systems and reduce printhead nozzle clogging, one of the most common causes of downtime. All these changes will also affect the needs of dye sublimation users for ink and paper. Therefore, there is a need for sublimation ink with faster printing speed and high-quality printing effect, and better sublimation paper that works perfectly in high-speed mode.
Capex and Consumption Costs
Entry-level dye-sublimation printers and industrial-grade wide-format printers are available at very reasonable prices for those who want to start a small print service business and run large-scale textile printing. For those that will be manufactured at an industrial level, capital expenditure is not the most important criterion in the purchasing decision. What matters here is the consumption or operating costs of the sublimation. Sublimation ink and transfer paper costs thus become a significant part of the total cost. The key requirement of the market is to obtain the most reliable printing with the highest quality and efficiency, which makes sublimation inks and transfer papers even more important in this regard.
The printer software must set the ink consumption at an optimal level to reduce unnecessary ink consumption. Also, another factor in reducing ink consumption is the quality of the transfer paper used in sublimation printing. Where coated paper is preferred, the decorative printing ink should be transferred to the fabric at the highest possible speed to provide maximum productivity and efficiency.
Complex workflows and more useful software requirements
Software is another key component that has a huge impact on the workflow of print manufacturers, and accordingly, print manufacturers need more innovative software. Thanks to the practical software, the capacity of the dye-sublimation printer can be increased, and the printer can use ink and materials efficiently, thereby reducing consumption costs.