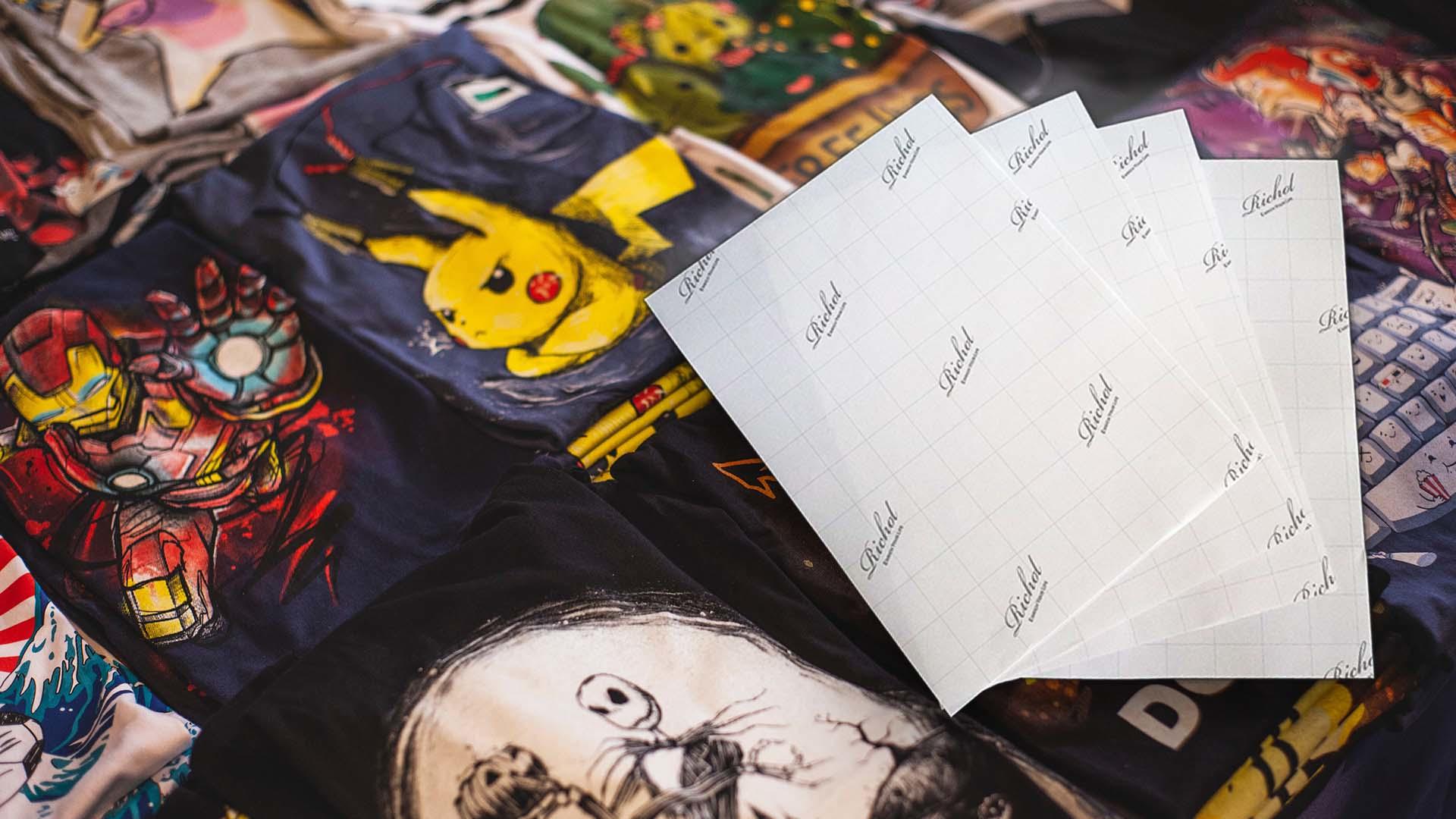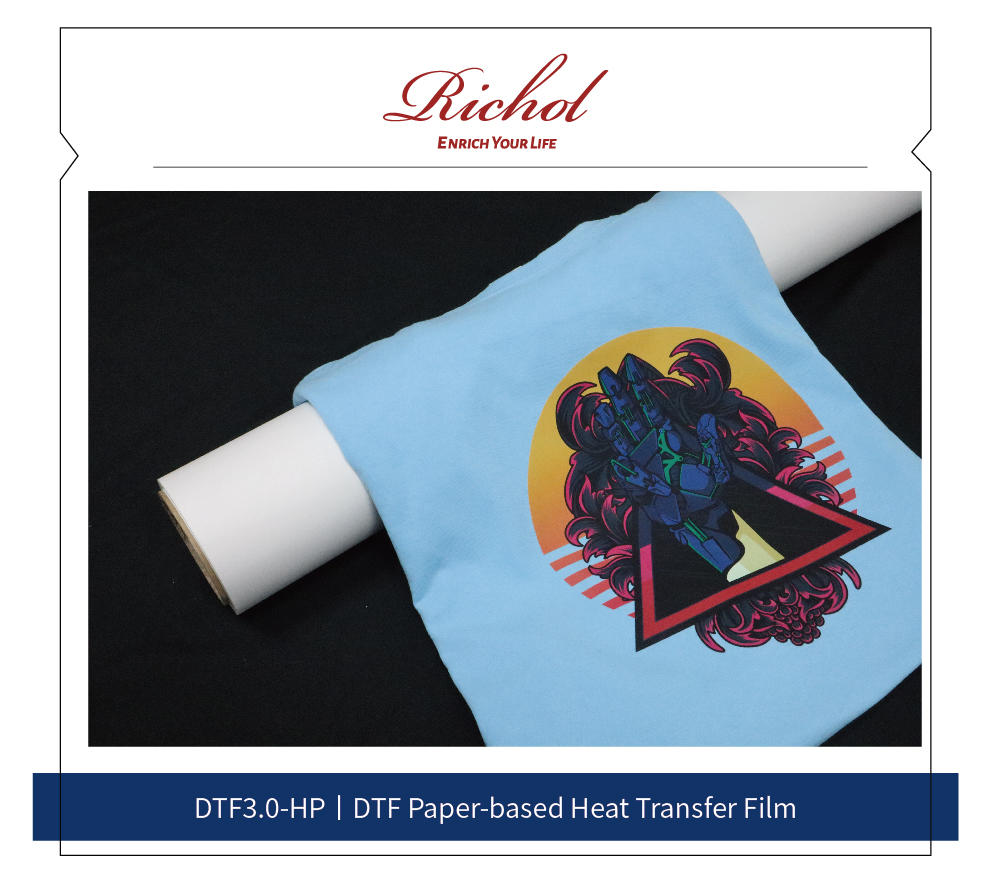 Hangzhou Hydrotech has been deeply involved in the textile industry for more than 20 years, and is committed to providing better and valuable products. With the emergence and update of DTF (Derict to Film) technology, we actively responded to the national policy of "replacing plastic with paper", took the lead in implementing the national sustainable development strategy of green mountains and green waters, and developed a series of Richol paper-based heat transfer film products. solved Environmental protection problems exist in the application of DTF, and save energy consumption in production.
Richol from Hydrotech, the first choice in the era of environmental protection, the selection of personalized production.





RICHOL is a brand of paper-based heat transfer film, which is based on paper and meets individual market needs. Strong ink absorption ability and hot peel is the most outstanding advantage of RICHOL , which greatly reduces the energy consumption in production; at the same time, the unique plastic-free coating process of the product makes the product meet the fully recyclable standard after use.
HP-1108 is a member of the RICHOL family. The whole life cycle of the product is friendly to the environment. It is optimized against antistatic. What's more, the good dot and line sharpness also supports the use for fine motifs, and the clothes are washable.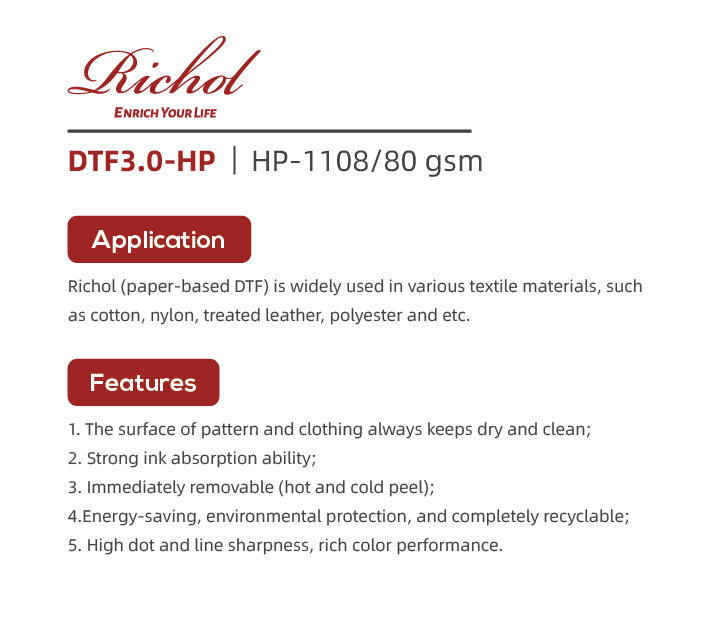 【 Transfer on BLACK COTTON and WHITE POLYESTER  】