With the emergence and renewal of DTF (Direct To Film) technology, Hydrotech actively responds to the country's policy of"replacing plastic with paper", then we developed the Richol (paper-based DTF) which solves the environmental problems in DTF applications, and saves production energy consumption. 
Richol (paper-based DTF) is based on paper to meet the needs of personalized market, the unique plastic-free coating enables the product to meet the recyclable standard.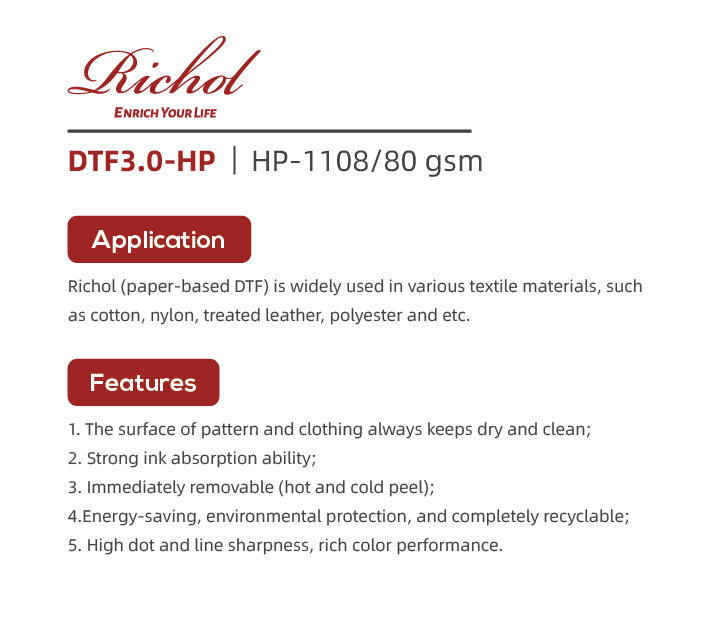 For the promotion and introduction of new products, Hangzhou Hydrotech Co., Ltd. came to the second stop: Sign Expo 2023.

Since 1947, the International Sign Association (ISA) has held the Sign Expo 2023 (ISA International Sign Expo) alternately in Orlando and Las Vegas every April. By 2018, it has been held for 72 consecutive sessions. The exhibition is the oldest and professional exhibition of advertising signs all over the world, which has developed into one of the world's most authoritative industrial exhibition in signage and advertising industry exhibitions.
At the exhibition, the manufacturers and channel vendors of the  signage and advertising industry will gather together to display and demonstrate a large number of participants, customers, organizers and audiences at the exhibition to show and demonstrate the new products, new technologies and new products that lead the advertising logo industry in 2018 Serve.


For more details, welcome to Sign Expo 2023 on site, April 12-14 ,we are at 3874 waiting for your visit.