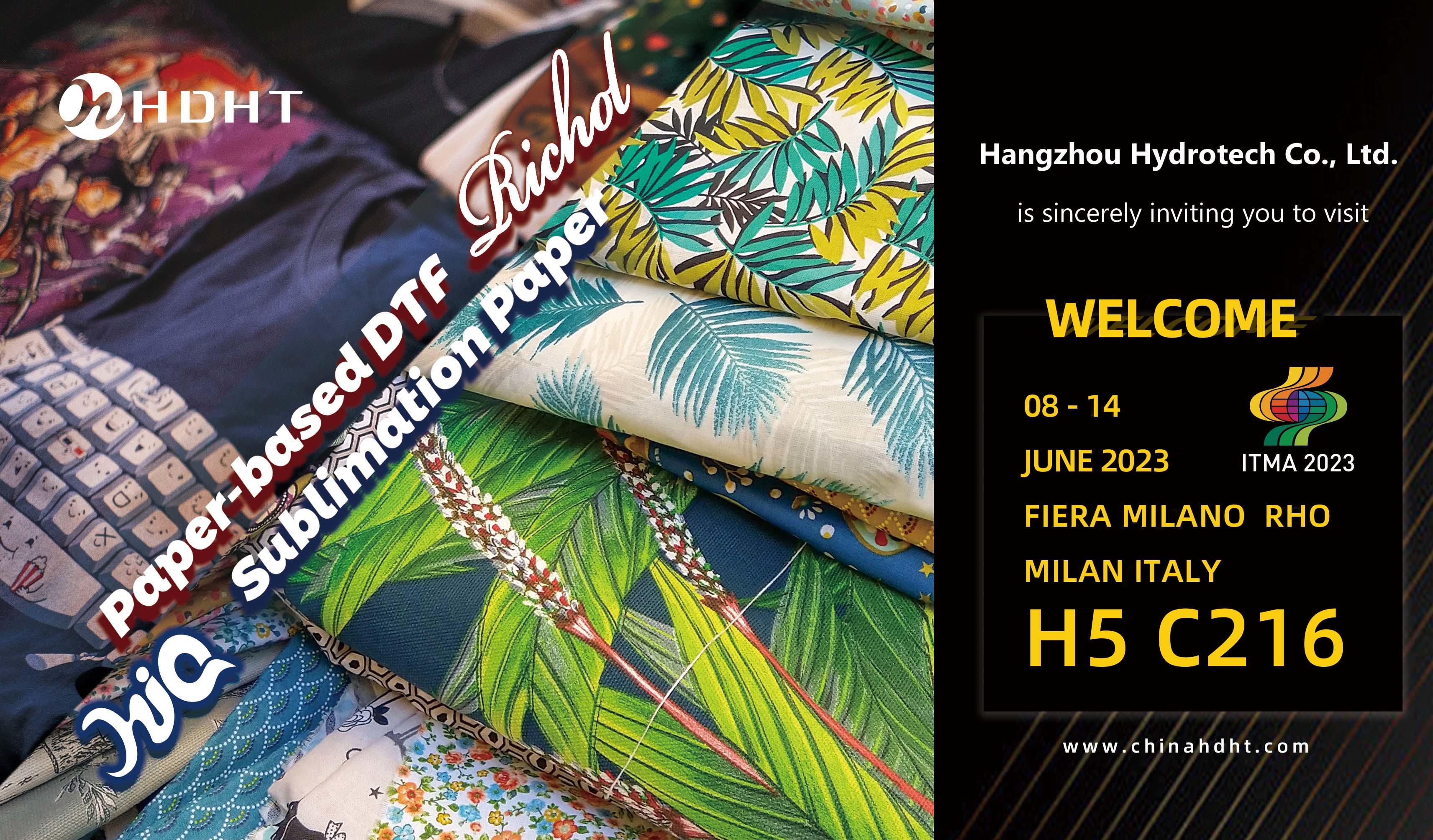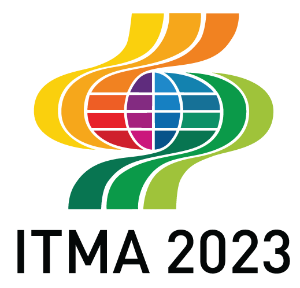 ITMA 2023 Textile & Garment Technology Exhibition, as the world's largest international textile and garment technology exhibition, attracts global high-quality manufacturers to gather here every time.  ITMA 2023 will be held at the FIERA MILANO RHO
MILAN in Italy from June 8-14.

Place: FIERA MILANO RHO. MILAN. ITALY
address: Strada Statale Sempione, 28, 20017 Rho MI, Italy
time: June 8-14, 2023
position number: Hall5-C216
·

Paper-based heat transfer film·
Paper-based heat transfer film , also known as DTF PAPER.
With the emergence and update of DTF (Derict to Film) technology, Hydrotech actively responded to the national policy of "replacing plastic with paper", took the lead in implementing the national sustainable development strategy of green mountains and green waters, and developed a series of Richol paper-based heat transfer film products, solved Environmental protection problems exist in the application of DTF, and save energy consumption in production.


The surface of pattern and clothing always keeps dry and clean;

Strong wipe(dry and wet) resistance;

Immediately removable (hot and cold peel);

Energy-saving, environmental protection, and completely recyclable;

High dot and line sharpness, rich color performance;
Suitable for cotton, polyester, canvas, treated leather and other fabrics; mainly used in clothing, accessories, tablecloth banners and other handicrafts and architectural art scenes.



·

Sublimation Transfer Paper·
Instant dry sublimation transfer paper
Meet your triple requirements: high-speed printing, fast drying; large ink absorption capacity, suitable for dark pattern transfer; rich color performance.


1. Ultra-fast printing speed, ink dries immediately;
2. Large ink absorption capacity and good flatness;
3. High transfer rate and high color density;
4. Excellent print detail performance.


S8410-100gsm/S8412-125gsm
Widely used in crafts DIY, such as mugs, aluminum, glass, slate paintings, hats, shoes, phone cases, T-shirts and more.


Glass Frame (190℃, 100s)
Stone Board  
( 
170℃, 300s 
)
Aluminum Plate (170℃, 40s)
[
Best transfer conditions for Hydrotech sublimation sheets-X8410/X8412
]