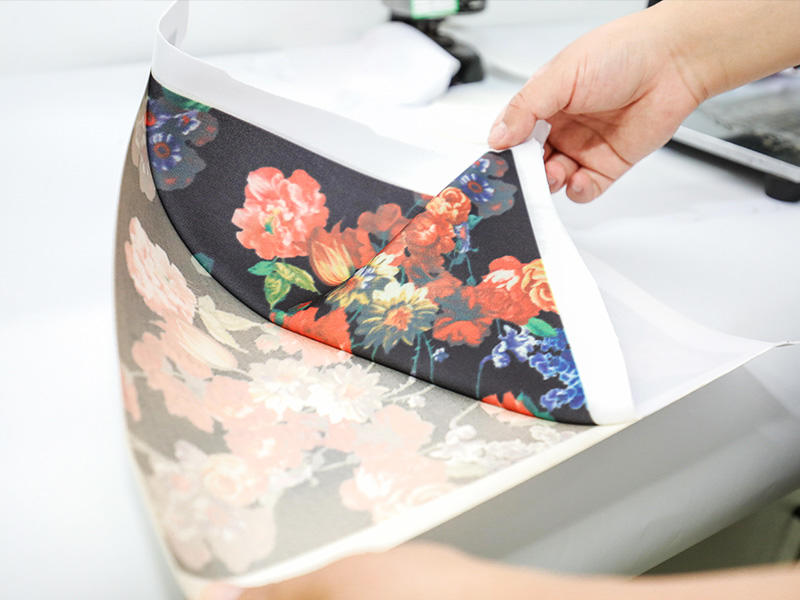 1. Introduction of sublimation transfer paper.
Traditional sublimation transfer printing refers to printing the sublimation transfer ink on the paper by printing and overlapping the printed paper with the fabric through heating, pressure, or decompression, and the dye on the paper is sublimated and transferred to the fabric in the gas phase. In addition to fabrics, they can also be transferred to ceramics, metals, and other products.
The main feature of sublimation transfer printing technology is that the transferred image has rich colors and layers, and the effect is comparable to that of printing. Different from printing, the dye in the transfer printing ink is heated and sublimated, penetrates the surface of the object, and forms a colorful image after sublimation. Therefore, sublimation products are durable and images will not peel, crack or fade.
With the rapid development of high technology, heat transfer technology and level have been further expanded and improved. In thermal transfer technology, computers are widely used for image processing and design, and then images are printed on paper by high-speed and high-quality inkjet printers, eliminating the plate-making process.
2. Background technology:
Digital sublimation transfer paper is a new type of printing technology, which can be printed in a clean production mode in the office environment, without organic solvents and wastewater discharge, and has a remarkable effect of energy saving and emission reduction. At present, digital sublimation printing technology has replaced some gravure printing processes, but it is limited due to the high cost of consumables. The base paper of general digital printing paper is 60-90g/square meter, while the base paper of traditional gravure paper is only 30-40g/square meter, so the cost of base paper has almost doubled.
The market needs a production technology for coating digital printing paper on 25-40 grams per square meter thin paper, to narrow the gap between material cost and the gravure printing process. The key to this technology is that the coating material needs to be able to withstand high inkjet volumes at low sizing levels, otherwise the ink will not sublimate to the fabric after penetrating the base paper.
Common sublimation transfer paper coatings on the market need to reach a coating weight of more than 6g/m2 to withstand higher ink volumes. However, it is necessary to increase the coating thickness during coating, and the base paper is easily soaked by a large amount of water, resulting in arching, folding printing, seersucker, and other phenomena. Therefore, larger sizing levels cannot be well achieved on low-weight base papers. Due to this contradiction, the existing low-weight digital printing paper on the market cannot carry high ink well, and its application range is very limited. Choose Hangzhou Hydrotech Co., Ltd., we can provide you with high-quality sublimation transfer paper and sticky sublimation paper to facilitate your production!